CALLING ALL ARTISTS! QUICK DRAW & PAINT OUT
The Quick Paint competition is a 3-hour "en plein air" (open air) painting competition in the downtown historic district and waterfront of New Bern, NC... RAIN OR SHINE.
The works will be displayed, judged, and for sale at the New Bern Farmers Market parking lot 421 S Front Street—between 11:30 am—1 pm
Prizes for the Open and Youth categories: Cash and Ribbon Awards
The winner of the open category of the Quick Draw & Paint Out 2024 wins an invitation to participate as a featured artist in Plein Air New Bern 2025.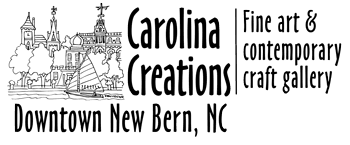 Online Pre-registration will open April 15, 2024: $15.00 Open Adult (18+) FREE Youth Category (ages 10-17)
Agenda: 7:30 am—Walk-up registration/Check-in & Stamping 421 S Front St New Bern
8:00 am—Open and Youth participants start
9:00 am—Featured Artists start
11:00 am—Painting ends, proceed to Farmers Market for display & judging
11:30 am—Deadline for placing easel for display at Farmers Market Parking Lot
12 Noon —Awards announced, sales begin
12 Noon - 1:00 pm—Paintings displayed on easels for public viewing and sales
1:30 pm—All unsold artwork to be removed from the display space
Eligibility and Rules: All painting and drawing mediums, no photography. Framing is optional (recommended for Open Adult categories), easel or free-standing display method is required for judging. Each entry must be labeled with your registration number and price (or NFS for not for sale)
Sales: All sales will be completed by Plein Air New Bern Staff—30% commission with revenues supporting Plein Air New Bern. Following the award announcements, one additional piece painted during the event week may be displayed at your easel for sale along with your Quick Paint entry.
All fields in the form are required for payment.

For PayPal payment, the email in the form must match your Paypal account. If you would like to use a different account, please email us at ncpleinair@gmail.com and request an invoice to be sent to you with your PayPal email address.