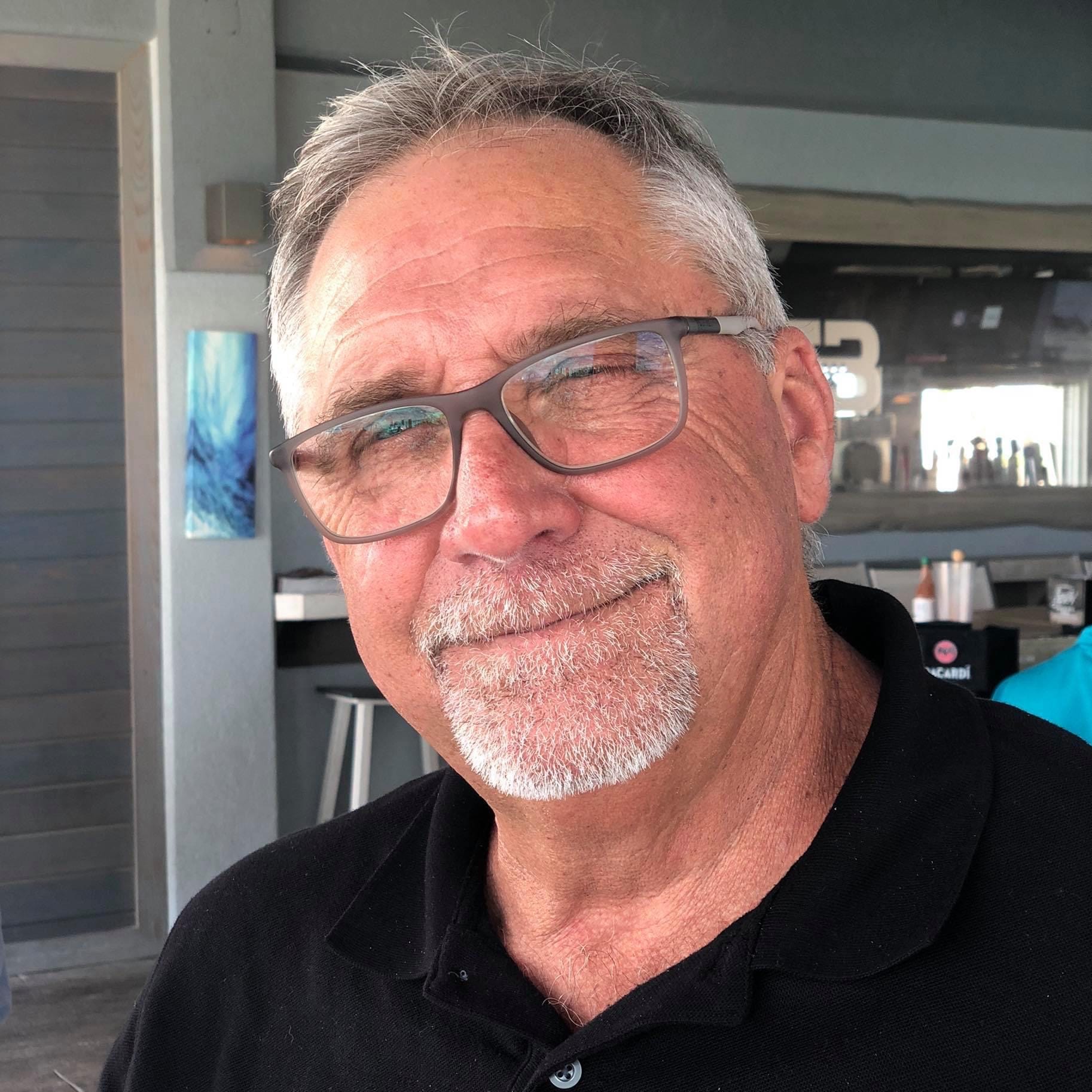 Craig Reynolds
Craig Reynolds was born in Gadsden, Alabama, taught by his father at an early age to draw and paint. He worked in the steel industry and his part time art career until retirement in 2005 therefore beginning his art business as a full-time professional artist. Craig Reynolds was taught by his father but gives much credit to his college art professor. In later years Craig became mostly self-taught while studying the works of his favorite masters and artist peers and continuing his lifelong journey to learn. Craig was greatly influenced by the Wyeths, Sargent, and Gruppe.
Craig Reynolds lives in Gadsden, Alabama located along the Coosa River in the beautiful foothills of the Appalachian Mountains. Craig is primarily a self-taught artist influenced heavily by his artist father and college art professor. Craig has always been heavily influenced by The Wyeths, Sargent and Gruppe and has studied under peers Roger Dale Brown and Jason Saunders. Craig began his full-time art career in 2005, began plein air painting in 2005 and now competes in many plein air competitions annually. Craig also teaches a mentoring program as well as a few workshops every year.
2022
Shadows On the Teche artist
Artist On Location Plein air Competition artist
Paint Annapolis artist
Plein Air New Bern artist
High Cotton Paintout 1ST place
Pike Road Paintout 1st and 3rd place
NOAPS Small Works Showcase plein air competition 2nd place
Workshop Lacombe La
Bath County Plein air Festival
2021
Paint Annapolis the Harbor Award
Artist On Location 2nd place
High Cotton Paintout Honorable Mention
Pike Road Paintout Best of Show
Shadows On the Teche artist
New Smyrna Beach Paintout artist
Bath County Plein air Festival
Door County, Plein air Festival
2020
St George Island Paintout 3rd place
NOAPS Small Works Show Award of Merit
Bath County Plein air Festival
Shadows On the Teche artist
2019
Plein air Fairhope First Place
New Smyrna Beach Paintout
Pines and Palms Fall Show 3rd place
High Cotton Paintout featured artist
Bath County Plein air Festival Best Nocturne
Pines and Palms Workshop
Paint Annapolis
St George Island Paintout First Place
Lighthouse Plein air Festival
Wekiva Paintout
Artist On Location Plein air Competition First Place
2018
Wekiva Paintout
New Smyrna Beach Paintout
Fort Myers Beach Plein air Competition 3rd place
The Best of The Chesapeake Show McBride Gallery
Plein air Easton juried artist
Workshop Gautier, Mississippi
Artist On Location Plein air Competition Honorable Mention
St George Island Paintout Juried Artist
Shadows On the Teche Plein air Competition Third Place
2017
American Impressionist Society Small Works Show
Juried Artist Shadows on The Teche Plein air Competition
Ballyhoo Festival- Best Of show
Paint The Town Plein air Competition – Best of Show
Paint Annapolis Juried Artist
Paint The Beach Plein air Competition 1st and 2nd place – Quickdraw Gulf Shores workshop
Shadows On the Teche artist
REPRESENTATION
McBride Gallery, Annapolis Maryland
Live Oak Gallery, Apalachicola Florida
Coastal Arts Center of Orange Beach, Alabama
Dauphin Island Gallery, Dauphin Island, Alabama
As a young man Craig learned a deep appreciation for the outdoors, old farms and barnacle laden harbors with history told by the well-worn scars. Traversing the countryside with his artist father instilled in him to use his talents to record these precious memories within his paintings. Craig's method of painting from life brings a sense of atmosphere, capturing the essence of the scene to depict a more dynamic painting. Craig believes painting on location helps to capture DNA of the scene.