Exhibition & Sales Gallery
May 19 @ 9:00 am

-

8:00 pm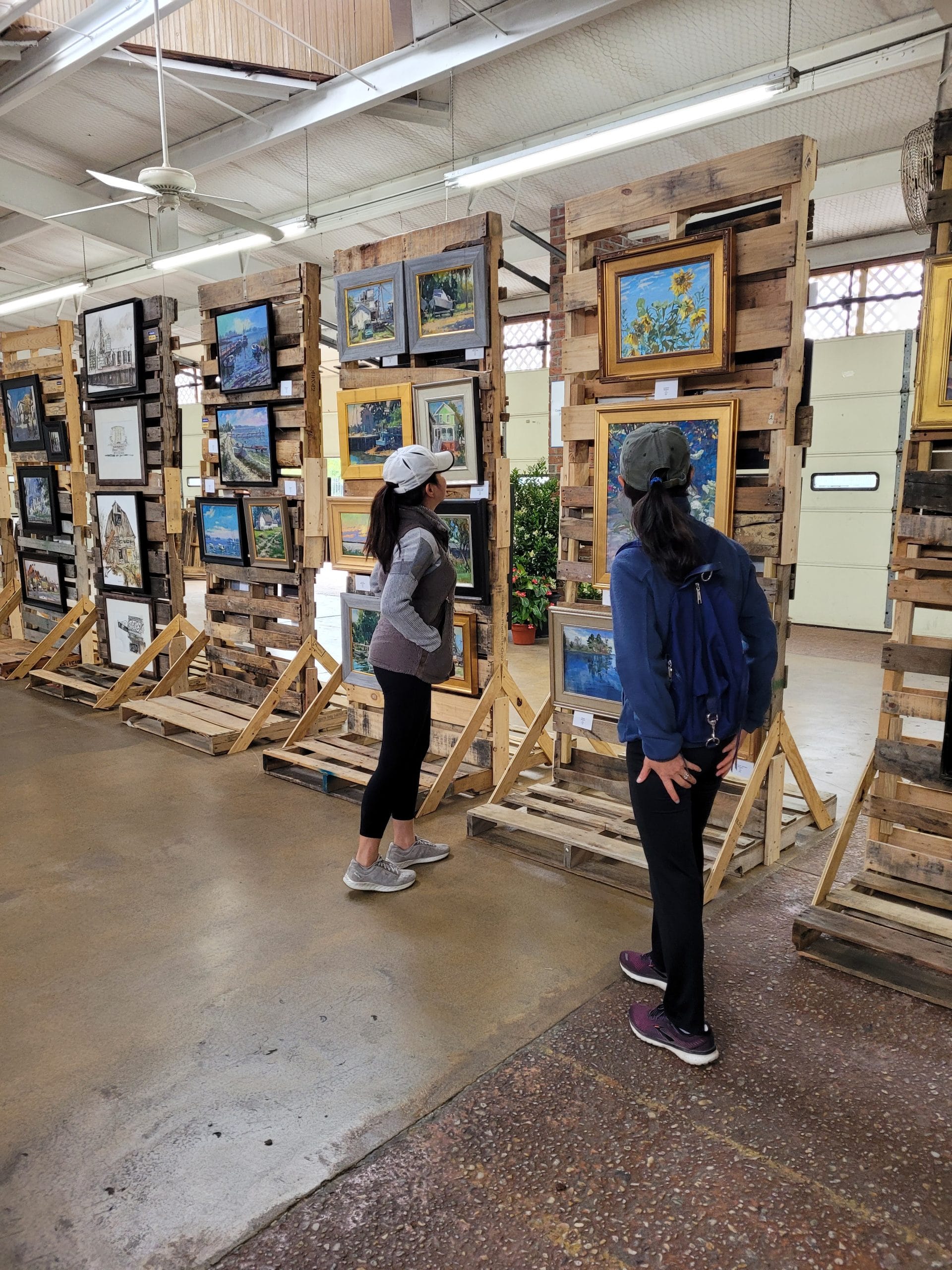 OPEN DAILY MAY 15 – 21, 9 PM
Festival headquarters, and the NC Plein Air Art Festival Exhibition and Sales Gallery will be based at Historic New Bern's Farmers Market, less than two blocks from Tryon Palace.
Beginning Monday morning May 15, the Exhibition And Sales Gallery will open daily at 9 pm. A full exhibition of artwork by our featured artists will be on display and for sale, framed and ready to hang. The artists will arrive in New Bern with a collection of their current artwork, both plein air and studio paintings. These paintings will be replaced with wet canvases as the artists create a new body of work highlighting New Bern, Oriental, and Beaufort.
You will want to visit often as the collection changes daily as artwork is sold and replaced with new wet canvases. Our gallery greeters and sales team will be ready to help you find the perfect painting for your home or business.
Complete resumes and biographies are available at the main gallery. Special commissions can be discussed with our sales team.
The Exhibition Gallery will be closed for judging May 21, 2 pm -5 pm and will reopen for a Collector's Preview and Awards Reception (Limited tickets available for purchase here: https://ncpleinair.org/product/collectors-preview-awards-reception-tickets/
The Competition Exhibition with Award Winners will be open to the public (free) at 7 PM Saturday, May 20 and again May 21, 8:30 AM – 1 PM.
HOW AND WHERE TO PURCHASE PAINTINGS All Paintings are Framed and ready to hang.
Wet from the Easel
Main Exhibition Gallery OPEN DAILY 9 pm 421 S Front Street, New Bern, NC
May 16 Pop-up Gallery – Oriental
Village Gallery – 4-6 pm
May 18 Pop-up Gallery – Beaufort Historic Site
100 Block Turner Street 4-6 pm
Related Events